What is the Circular Economy?
When was the last time you fixed a piece of broken furniture, spent the money to repair an appliance that was on the way out, or stitched up a rip in your favorite shirt?

I bet it was a while ago.

As humans, we live in a linear economy.

We make stuff, use it up, throw it away, and buy new stuff.

The bad news is that we are running out of stuff to use, and hurting some of the most beautiful parts of our planet trying to find more.

What if everything we made was designed to be recycled into its own replacement?

Your fancy smartphone finally dies, you send it back, then its parts are recycled and made into the newest version before being sent back to you.

Or at least that's how it would work in a Circular Economy.

But don't take our word for it.
Learn more for yourself, and start your own Circular Economy at home!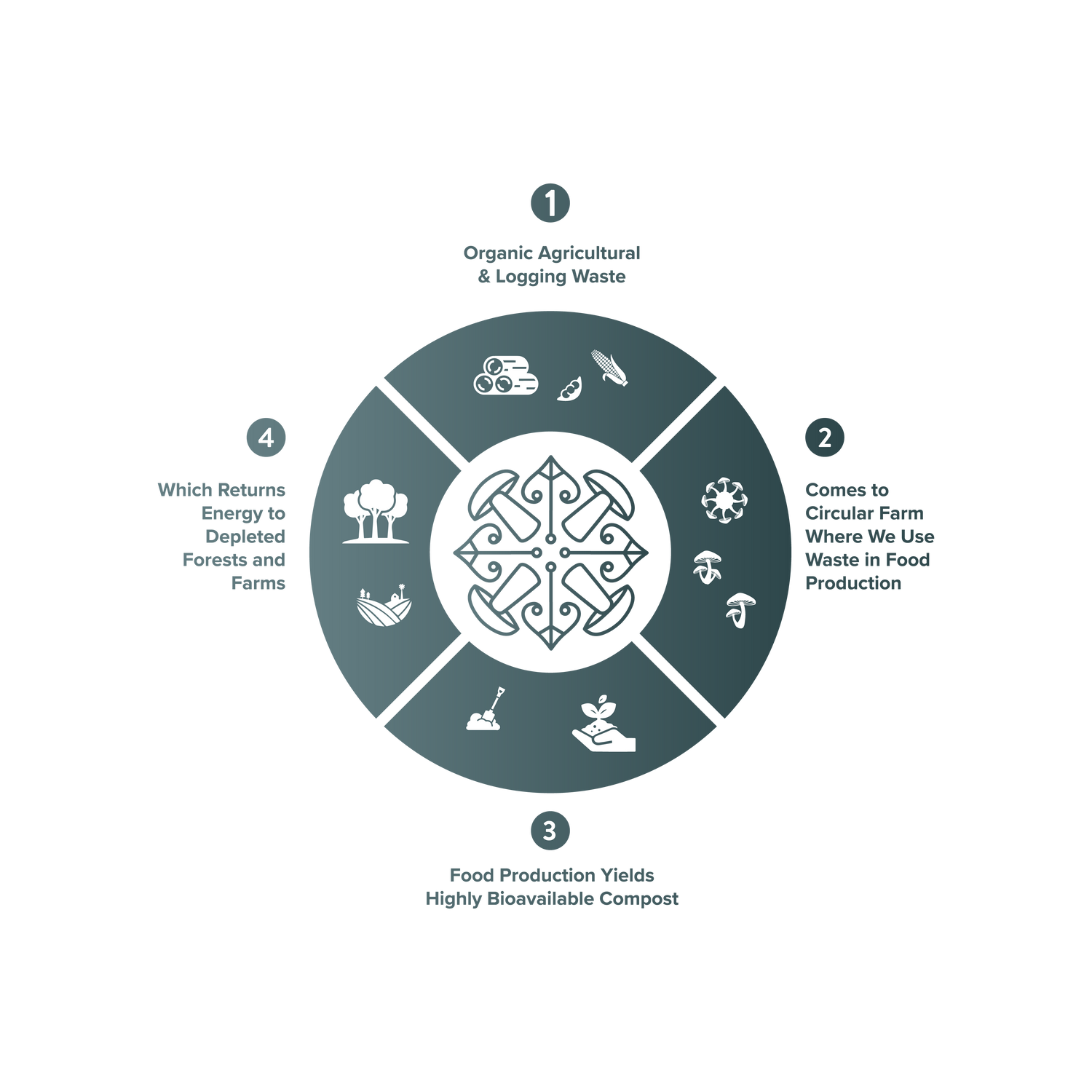 Enrich your community by producing powerful and healthy foods
Our passion is enabling the circular economy by increasing access to mushrooms, plants, sustainable container growing technologies, growing mediums and land reclamation products. We turn waste into economic prosperity that enhances both ecosystems and communities simultaneously.
Ready to start your Circular Economy?