It's good to have environmentally conscious partners.
This partnership will re-define how we can meet increasing consumer demand for local, fresh mushrooms. With this union, we have created a new multi-crop container farm that consists of our proven hydroponic plant farm systems as well as the exciting new addition of mushroom growing systems.
Discover a whole new business model for agriculture
This adaptable farming unit is customizable to the user's specific and unique goals to get the most from their agricultural operation. This unit is ideal for those that are new to farming and would want to provide diverse, fresh food for their community. This container is also suitable for the experienced farmer who wants to extend their growing season and capture new revenue streams. It can also be great for those who have space limitations but are ready to take their mushroom operation to the next level. 
less water use than conventional and greenhouse cultivation

less fertilizer than conventional cultivation

less inventory loss through simpler logistics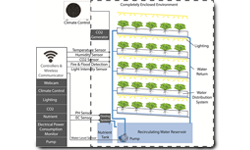 Complete control over the entire growing process
Exhaust fans, heating, air conditioning, integrated pest management, CO2 generation, auto fill tanks, automatic nutrient dosage and constant air movement give you complete control.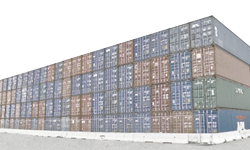 Modular and easily scalable and stackable
Create highly productive vertical farms by stacking the containers 5 high. Add a CropBox or remove a CropBox as demand fluctuates!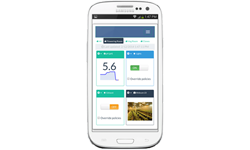 Controlled from your smartphone
Manage your growing system with over 18 sensors, all controllable from your smartphone. Daily logs, charts and specific parameters enable consistent optimization of the growing process.
Talk about benefits:
• Ability to add a revenue stream and create value for your farm
• Get access to a proven system to overcome steep learning curves
• Manage an adaptable farming system
• Impact the local food movement
Get in touch about the Cropbox.